We have been so busy going on adventures!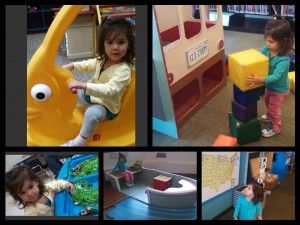 Giana has been going to a class through the Eagan Parks and Rec department. We have been enjoying meeting other kids and their parents. We have also been having a great time going to the library and other fun places. (Maternity leave rocks!)
Mariel is a very complicit little sister throughout these activities. Sorry for the bathroom shot – here she is just chillin.